Powerful solutions helping businesses thrive
We've a range of powerful solutions to help you manage, track and monitor your business
A range of payment methods accepted
Accept chip & PIN, contactless and mobile payments with major card providers and alternative payment methods
Payment methods accepted
Merchant Portal
Manage, track and monitor your payments
Knowledge is power, and our easy-to-use Merchant Portal functionality elevates your business by maintaining complete control with real-time data-driven insights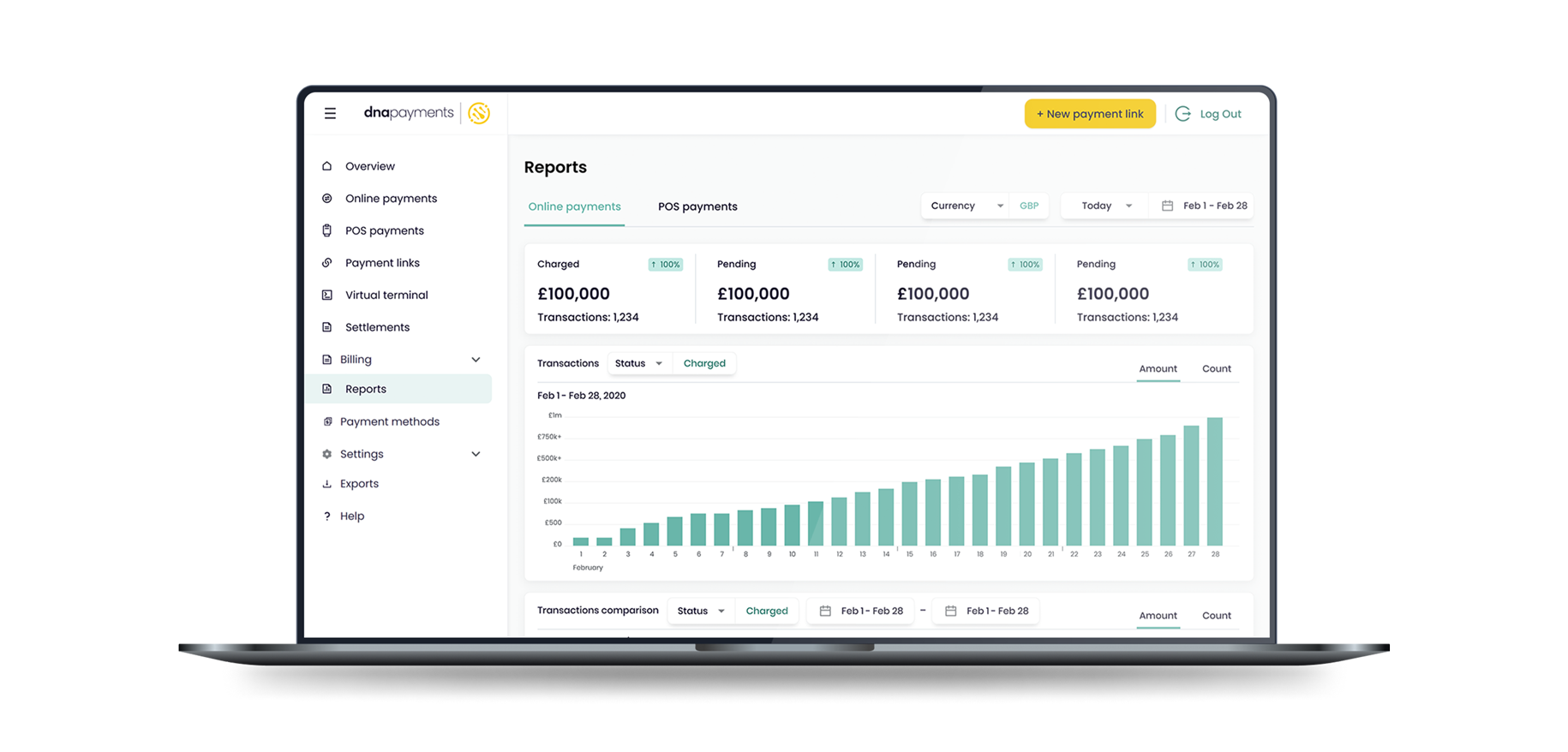 Payment Gateway
Our Payment Gateway works with all payment platforms and acquirers
Our Payment Gateway allows for frictionless transactions across multiple sales channels and was developed to work with all payment providers so it can be implemented easily into your business's payment process
Start accepting payments today
We'll be happy to provide you with more details and pricing options for our products and services
Why DNA Payments?
We've a perfect range of Payment Solutions for your business needs, that are quick, safe, secure and easy to use for every location, both online and in the physical space
100,000
terminals and checkout pages
£900,000,000
processed monthly
Integrations
bespoke API customisation
MI & Reporting
unparalleled data inputs
Omnichannel
online, face to face and on-the-go
Discover our Payment Solutions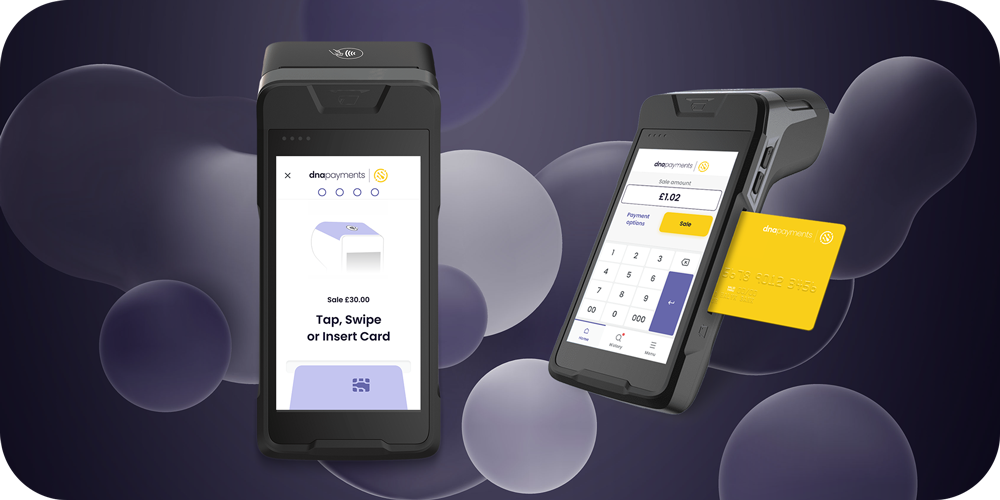 Card Machines
Whatever Card Payment Solution your business needs, we've a card reader suitable for you, so apply online and start accepting payments in as little as 3 days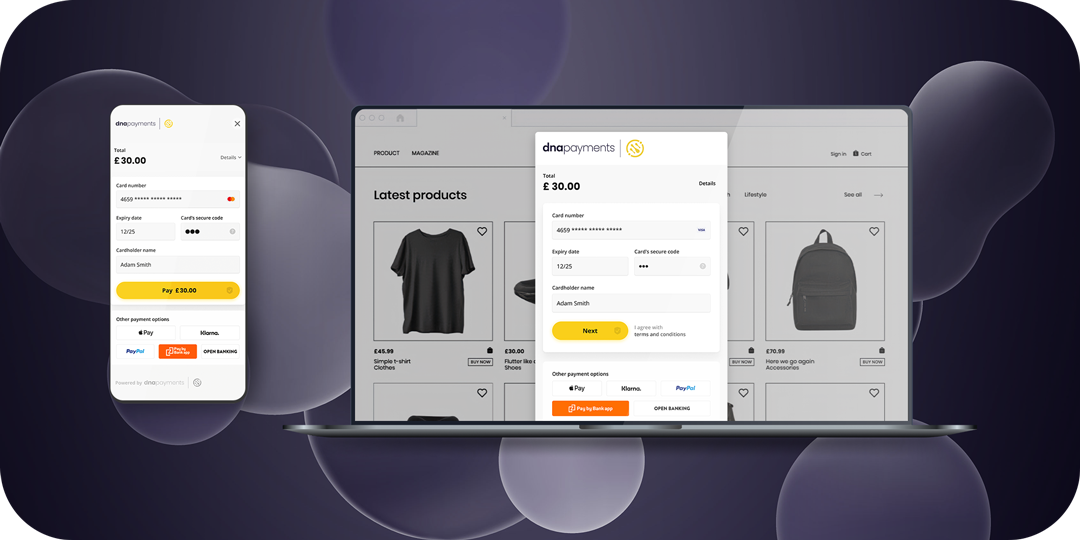 Online Payments
Not all businesses exist in a physical space, and they don't need to in the age of Ecommerce. Accepting payments online enables your business to be ready to secure sales 24/7.