PCI DSS
Safe and secure card payments
Fully PCI DSS compliant
We're fully compliant with PCI DSS, and by being PCI DSS certified, our merchants can accept payments with the knowledge that their transactions are processed in a secure and safe environment.

To help our merchants and partners understand more about PCI DSS, we've prepared some questions and answers below, which outline our compliance with PCI DSS.

What is PCI DSS?
The Payment Card Industry Data Security Standard (PCI DSS) Program is a mandated set of security standards that were created by the major credit card companies to offer merchants and service providers a complete, unified approach to safeguarding cardholder data for all card brands.
The standard is made of 12 requirements which are validated by a QSA (Qualified Security Assessor) on a yearly basis.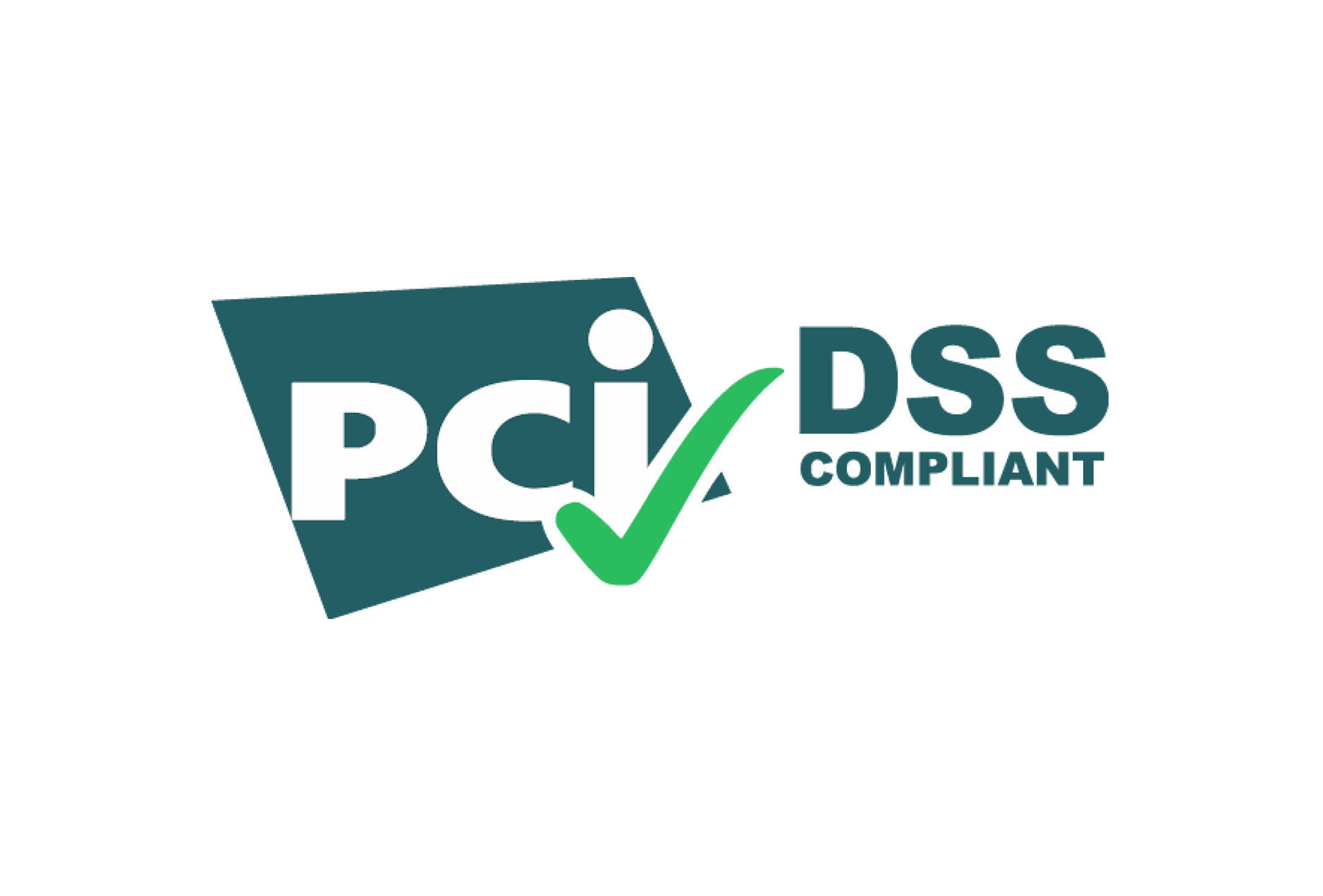 Our compliance to PCI DSS
We know merchants need the security of their transactions as a priority and that's why we're fully compliant with PCI DSS. Compliance is validated yearly by a qualified security assessor who will ensure that all requirements within the standard are met.
Our compliance with the standard is designed to reduce payment card fraud by increasing our control of cardholder data.
What is PCI DSS
Any organisation that processes, transmits or stores cardholder data must comply with PCI DSS. The PCI DSS standard is made of 12 requirements which are related to payment security
What are the benefits?
The standard assists organisations with determining the minimum requirements to protect cardholder data. Merchants can be comfortable in knowing their data is processed securely.
Does a merchant need to be PCI DSS compliant?
Depending on the merchant level, merchant PCI DSS compliance can be achieved by an SAQ - Self Assessment Questionnaire, which our team will initiate. Please get in touch with our Support Team or your account manager if you're unsure of the merchant-level requirements.
Get PCI DSS secure Payment Solutions for your business
Get in touch with us to find out more about our fully compliant Payment Solutions for your business