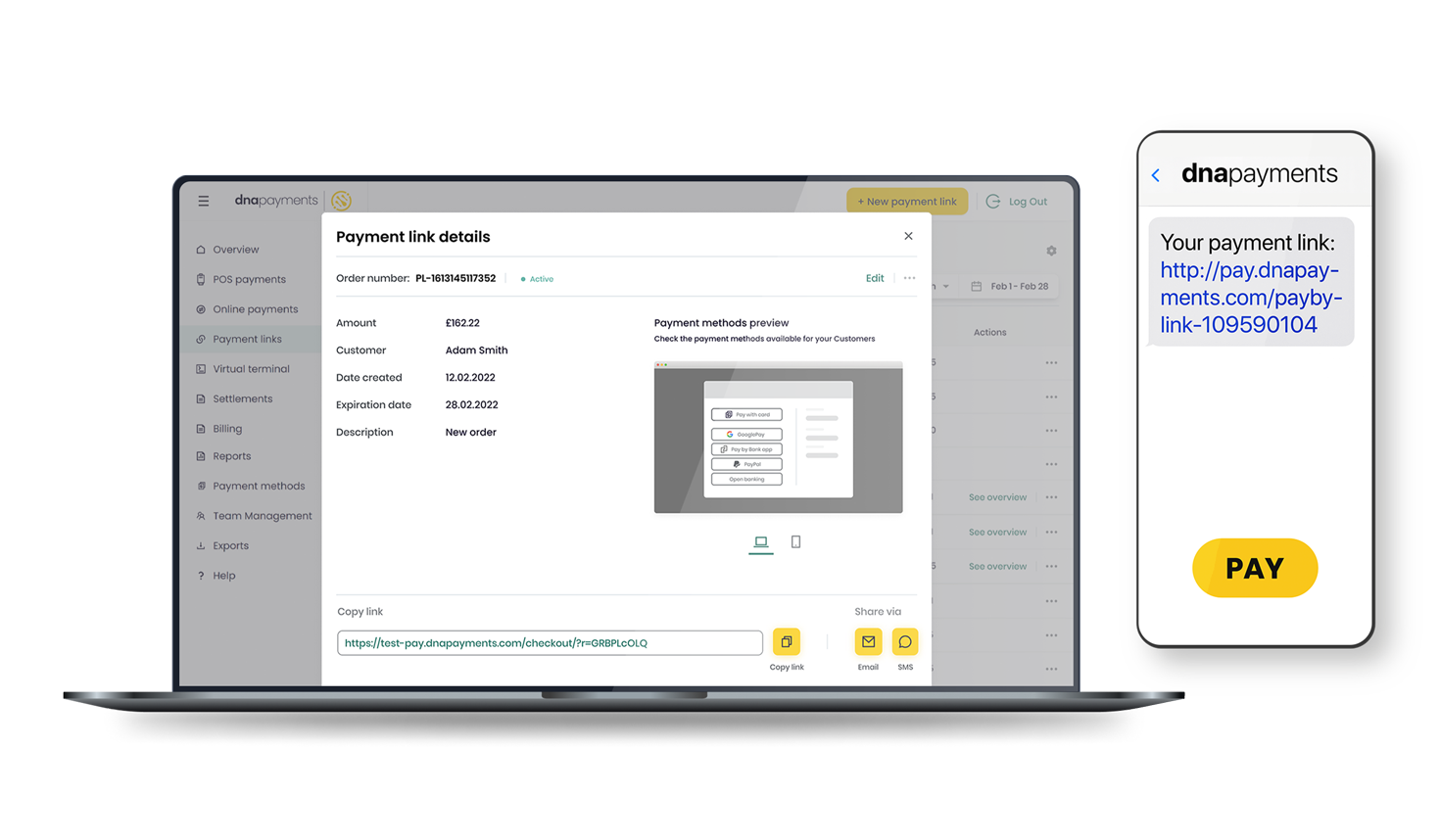 Payment Links
Create an Online Payment Link for your customer in less than 1 minute and get paid in real-time
Get a quick quote
All major payment methods accepted
Major cards, PayPal and other payment methods are ready to be accepted via your Payment Links, 24/7
You don't need a website
It's as simple as 1, 2, 3 to receive quick and secure payments
Accept payments online without using a website. Just use our Merchant Portal to create and send a Payment Link to your customer in less than 1 minute and get paid in real-time.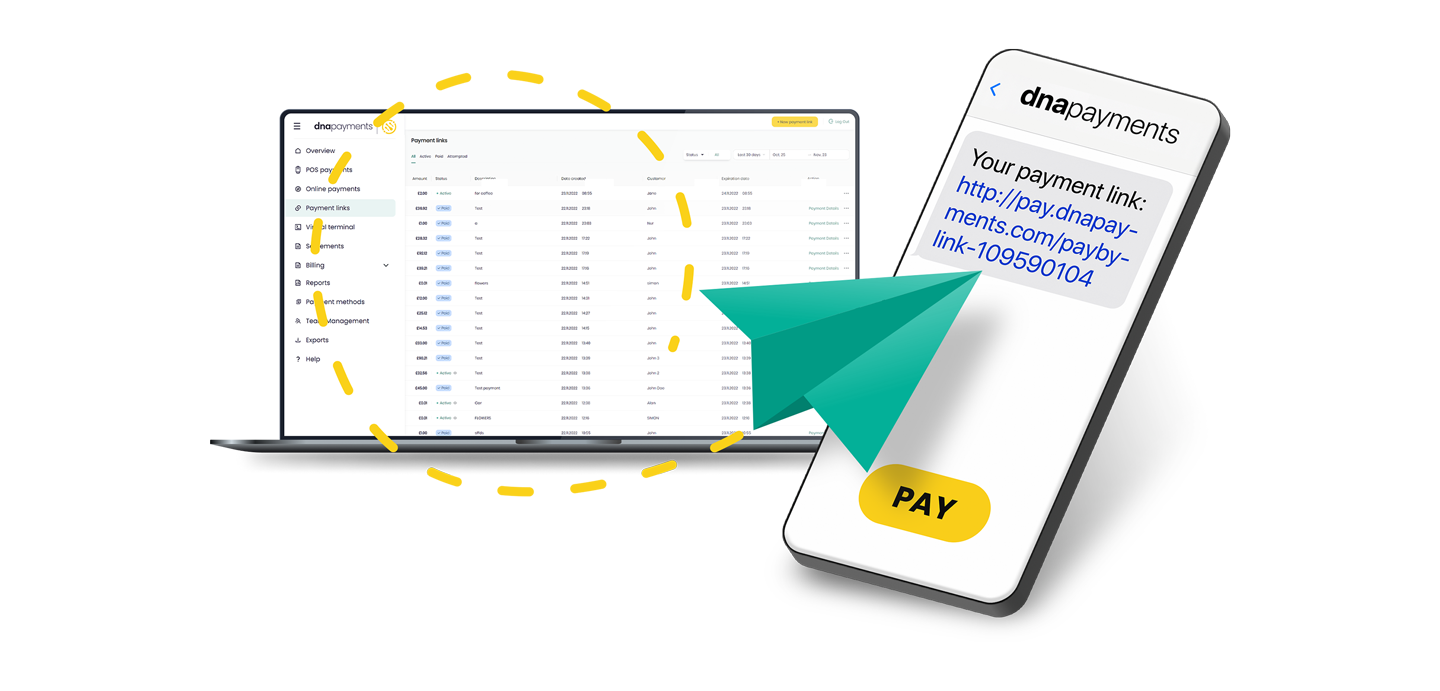 Packed with features and functionality

Custom branding
Your Payment Link page can be branded just the way you need it, for a seamless brand experience, throughout your customers' buying journey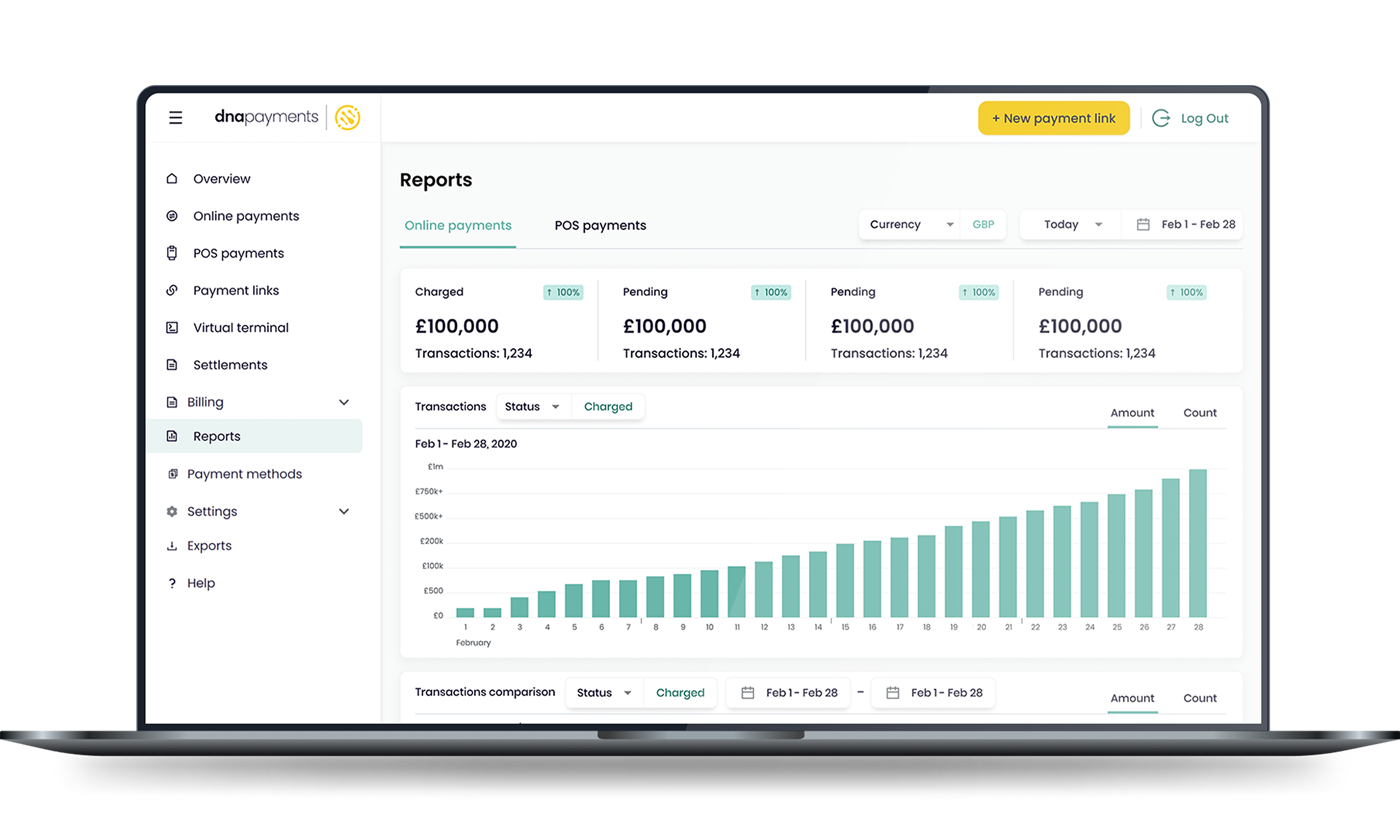 Merchant Portal
Our easy-to-use Merchant Portal functionality elevates your business by maintaining complete control with real-time data-driven insights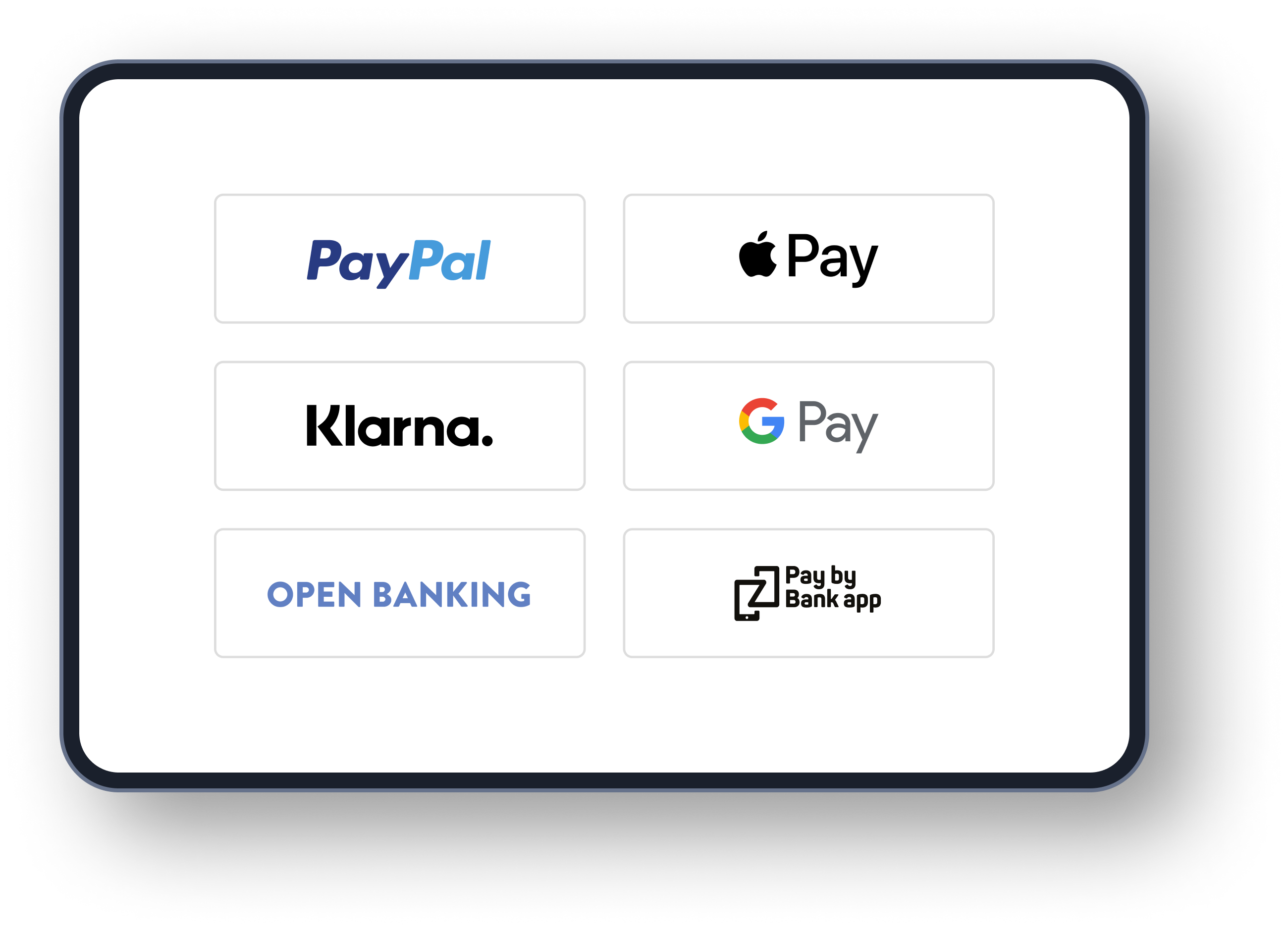 Alternative payments
Our Payment Links let you to trade with customers globally, and accept all popular online payment methods such as Apple Pay, Klarna, PayPal and more
No development work or website needed
No website needed
All you need is our Merchant Portal to create your Payment Links and manage your business's operations
Free setup
Our stress-free sign-up process allows you to start sending Payment Links in no time at all
Free tech support
Our experts will assist with getting your Online Payment Links up and running, hassle-free
Create your Payment Link
Using our Merchant Portal, create your secure payment, which you can also customise using your brand colours and logos. You can use Payment Links for business transactions and charity donations.
Send your Payment Link
You can send your Payment Link to as many customers as you wish by email, mobile messaging, or social media by embedding or copying and pasting the link, and the recipient can click the secure link and pay
Receive your payment
Using our Merchant Portal, you can manage, track and monitor your payment transactions on your accounts in real-time, giving you complete control of your business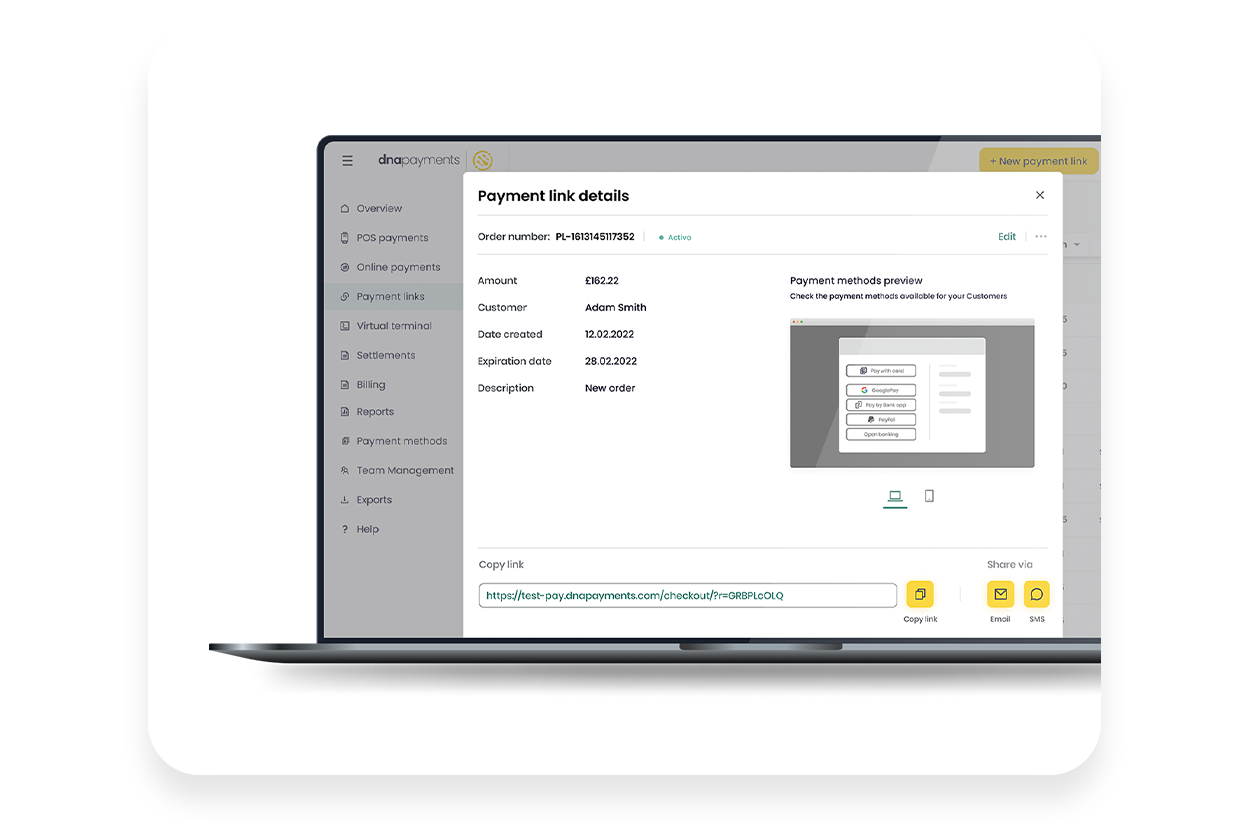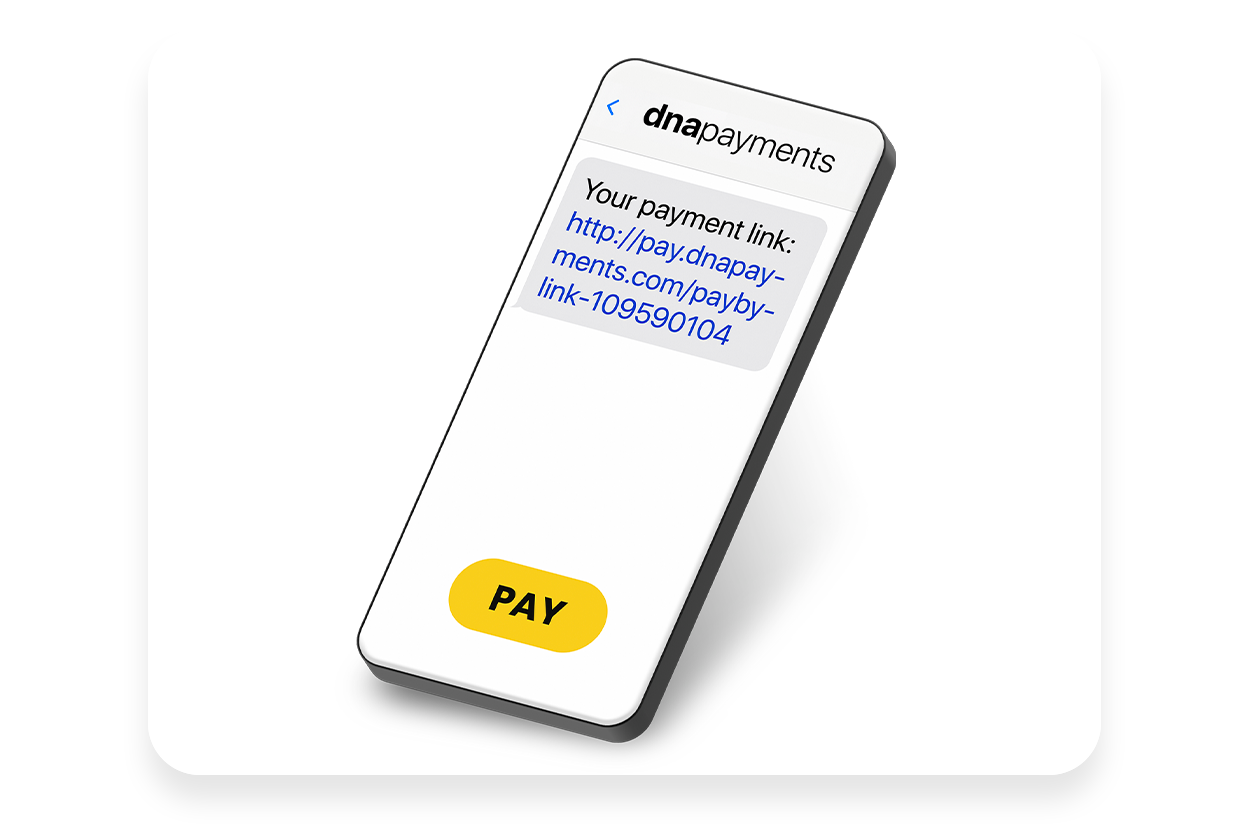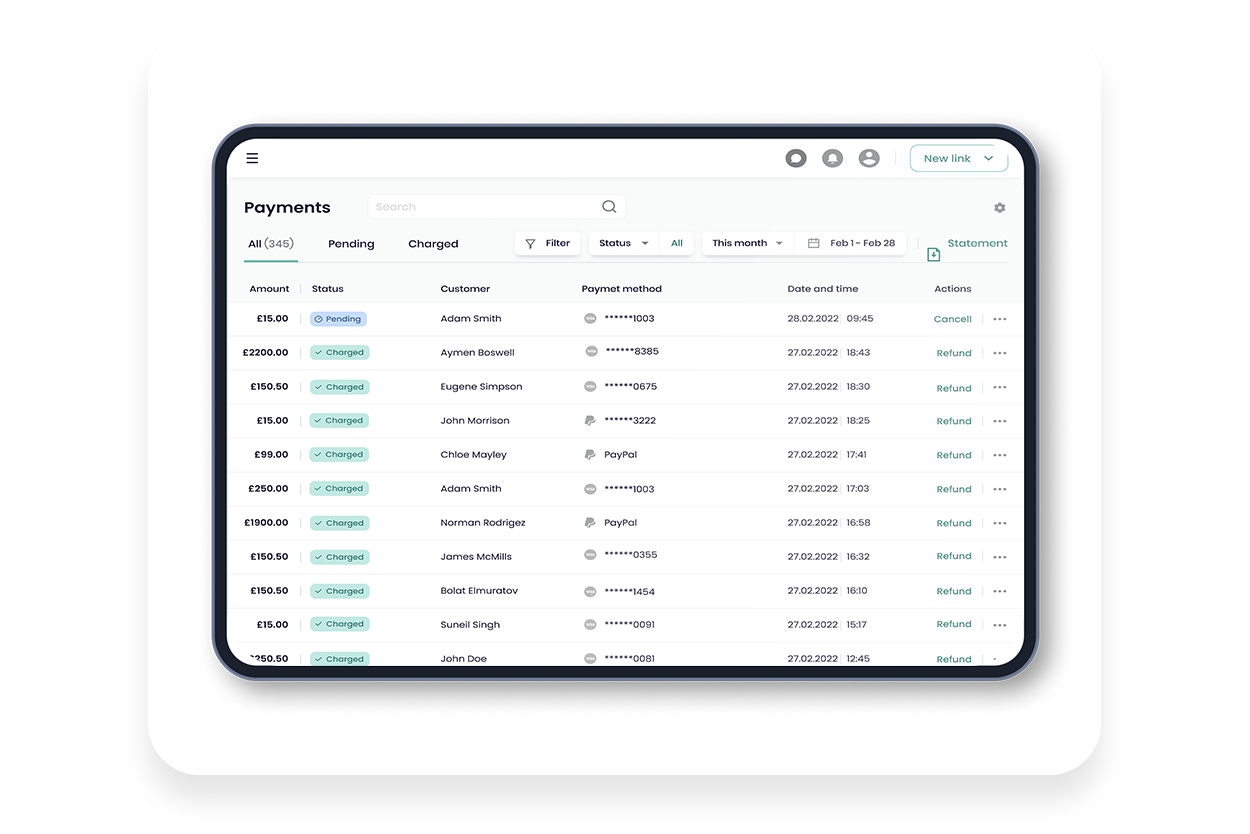 E-receipts sent directly to your customers
E-receipts are a convenient way to send electronic sales receipts to your customers for goods or services paid online, saving on printing paper receipts and time and increasing your customer engagement.
You can easily send an E-receipt for an accepted online payment from our Merchant Portal.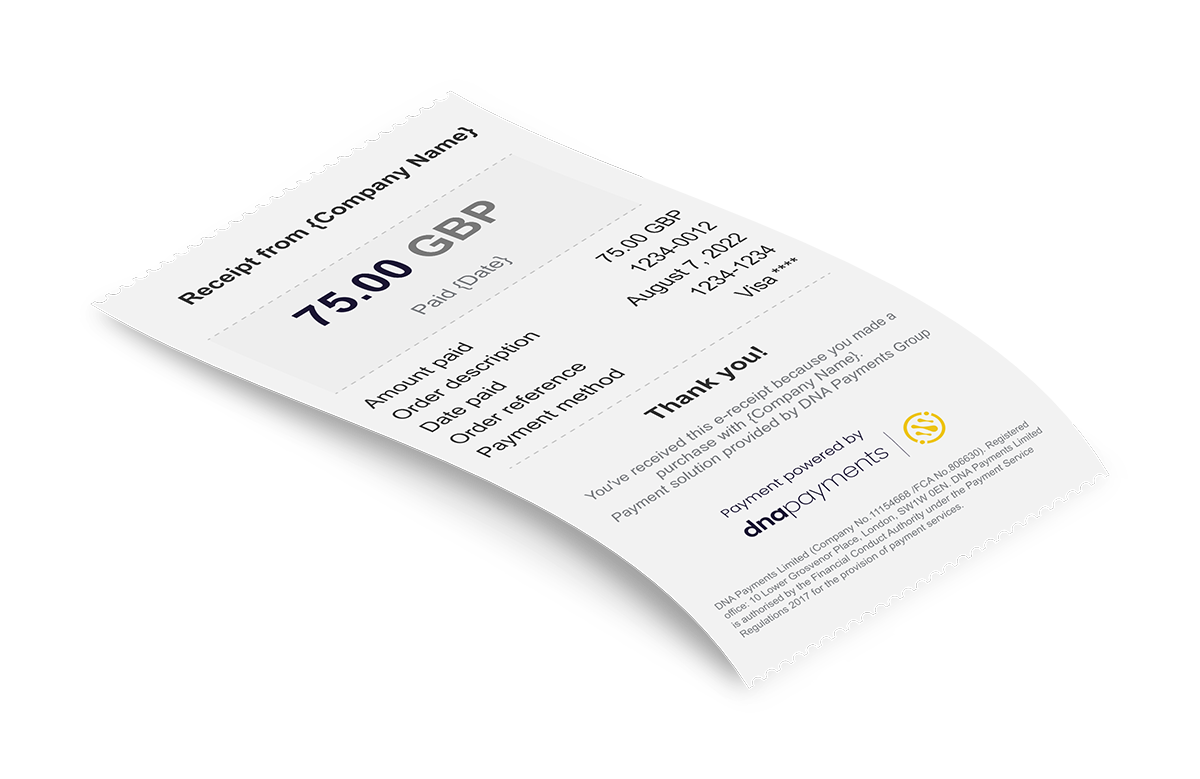 Custom branding
Branded just the way you need it, for a seamless buying experience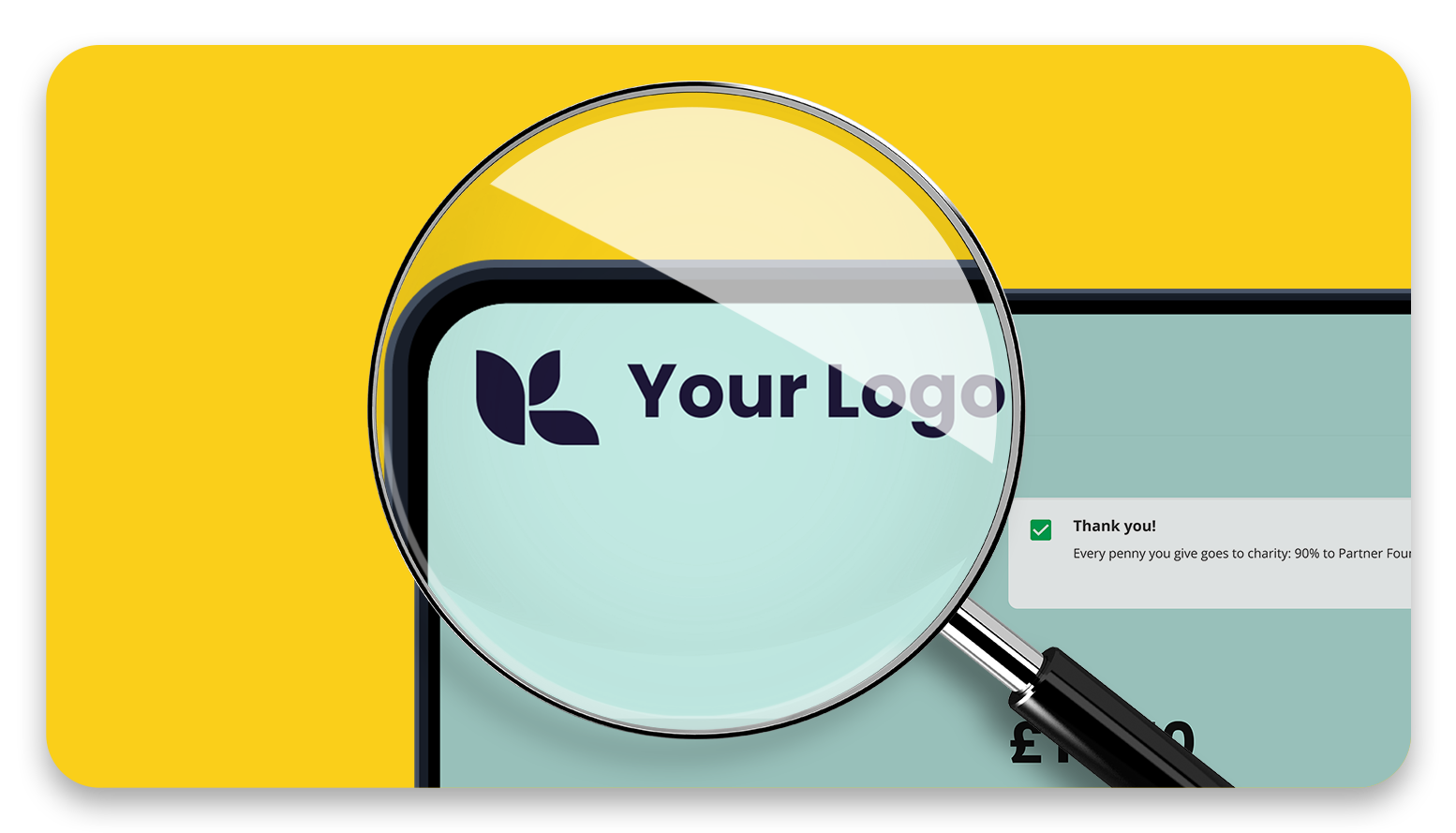 Your logo
Get your business's logo to brand your Payment Link page, for a seamless customer buying experience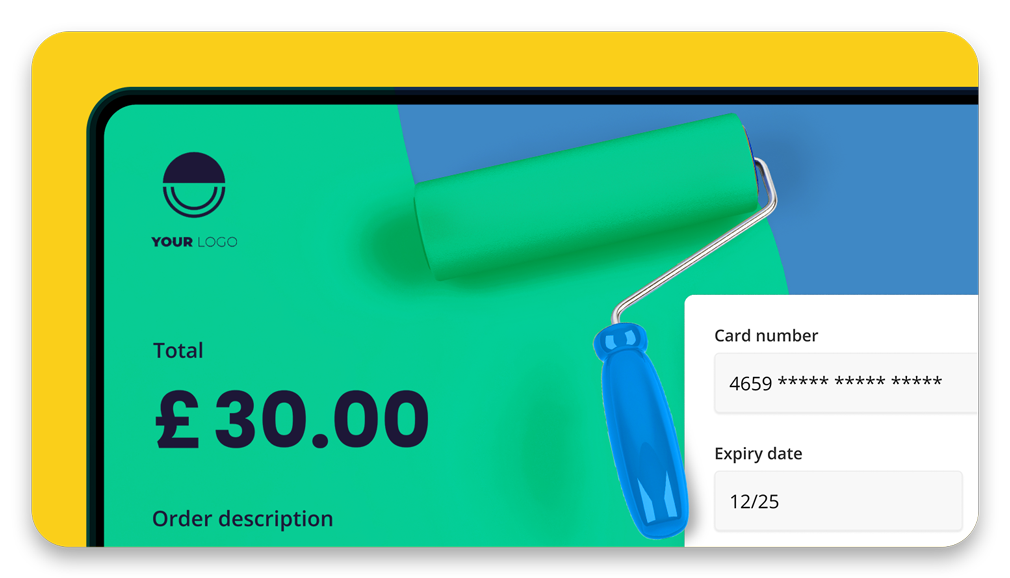 Colour it
Get your business's colours on your Payment Link page, for a seamless customer website journey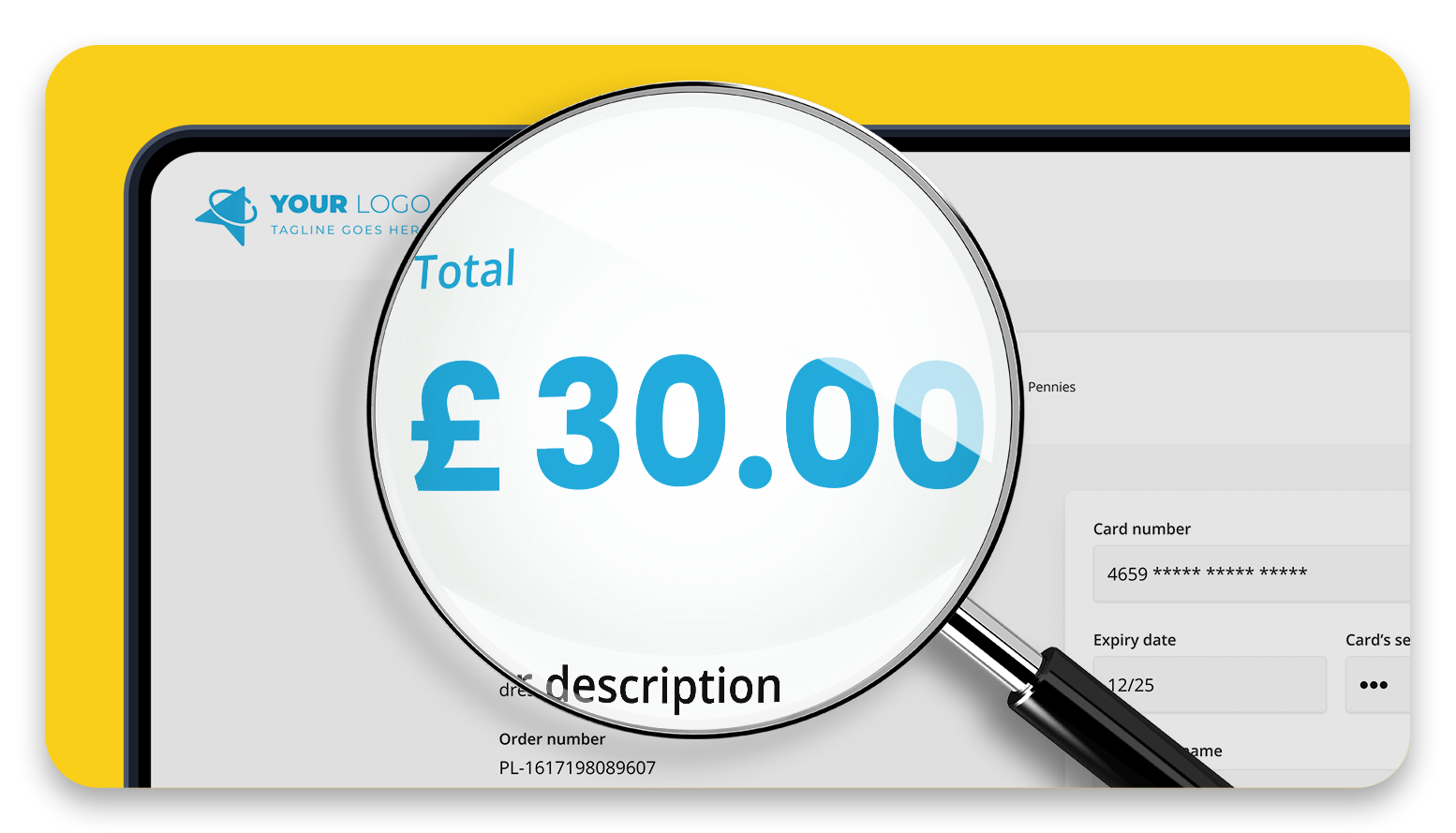 Highlighted areas
Get custom areas of your Payment Link page highlighted with your business's colours
Start accepting payments today
Just fill in your company details and we'll sort the rest
With our quick online application, we can get you ready to accept payments in no time at all
Why DNA Payments?
We've a perfect range of Online Payment Solutions for your business needs, that are quick, safe, secure and easy to use 24/7
100,000
terminals and checkout pages
£900,000,000
processed monthly
Integrations
bespoke API customisation
MI & Reporting
unparalleled data inputs
Omnichannel
online, face to face and on-the-go
Discover our Payment Solutions