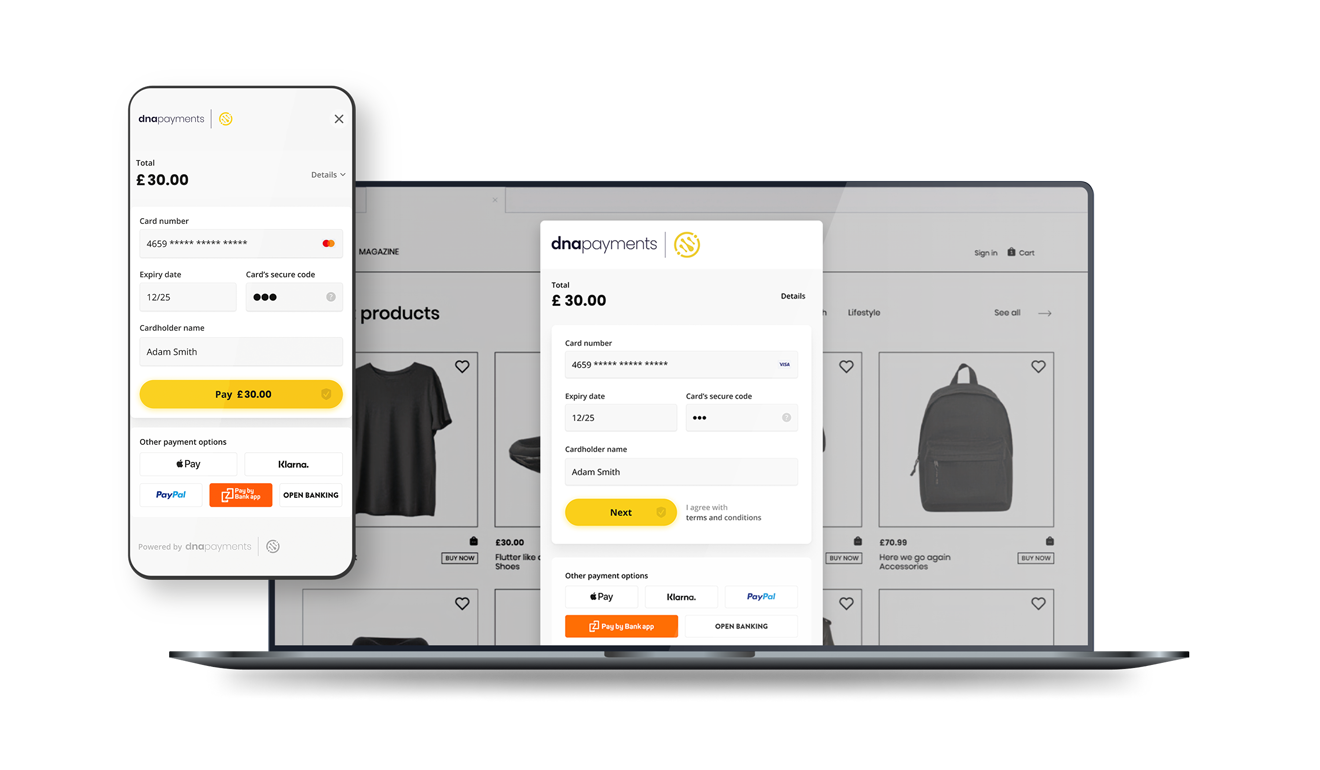 Website Payments
Never miss a sale by offering your customers multiple ways to purchase with our Website Payment Solution
Get a quick quote
All major payment methods accepted
Major cards, PayPal and other popular payment methods are ready to be accepted on your website, 24/7
Easy website integration
Our Payment Solution can easily integrate with your website platform
Ecommerce is 24/7, and businesses need a quick, safe and secure Website Payment Solution they can trust to perform payments seamlessly, with the ability to be branded and customised for the best customer experience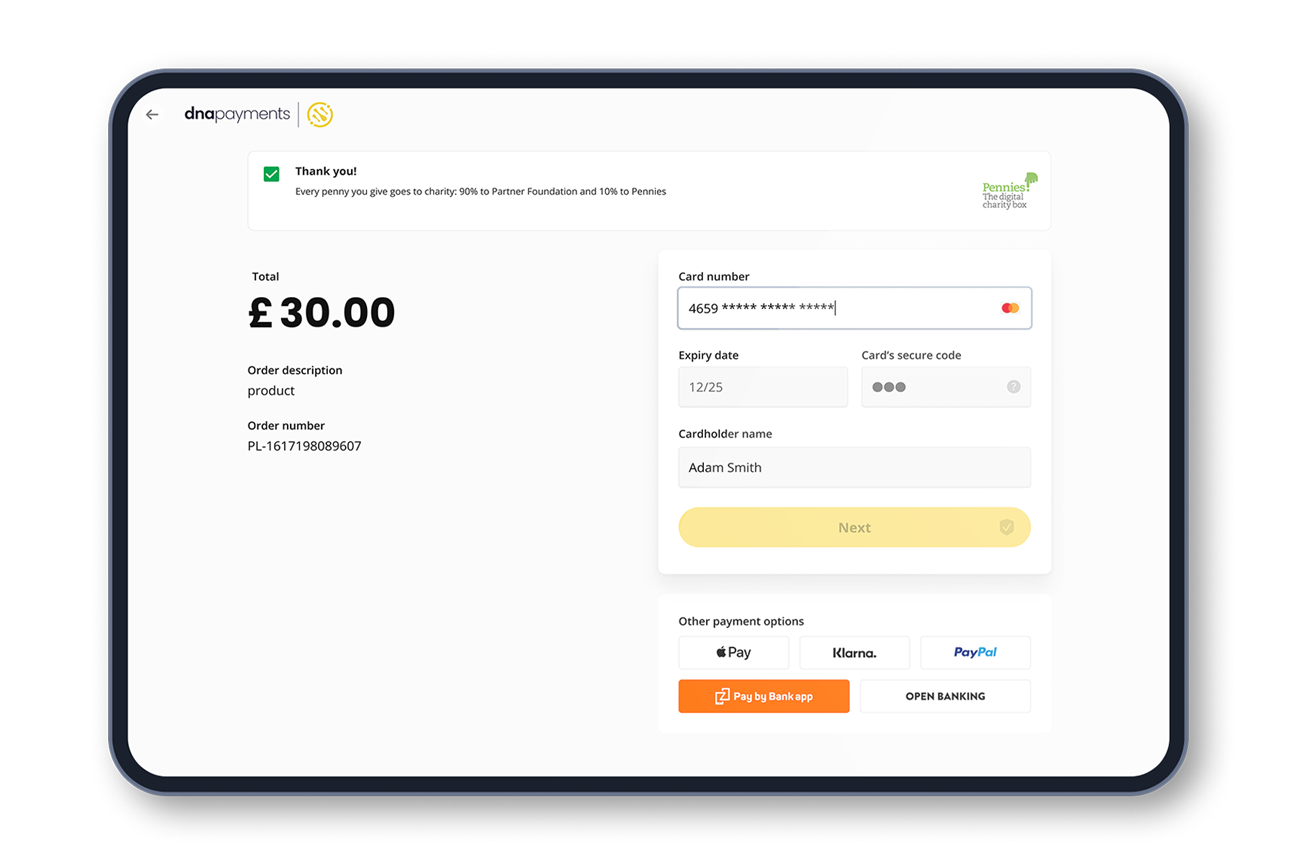 Packed with features and functionality

Custom branding
Our Website Payment Solution can be branded just the way you need it for a seamless brand experience throughout your customers' buying journey

Merchant Portal
Our easy-to-use Merchant Portal functionality elevates your business by maintaining complete control with real-time data-driven insights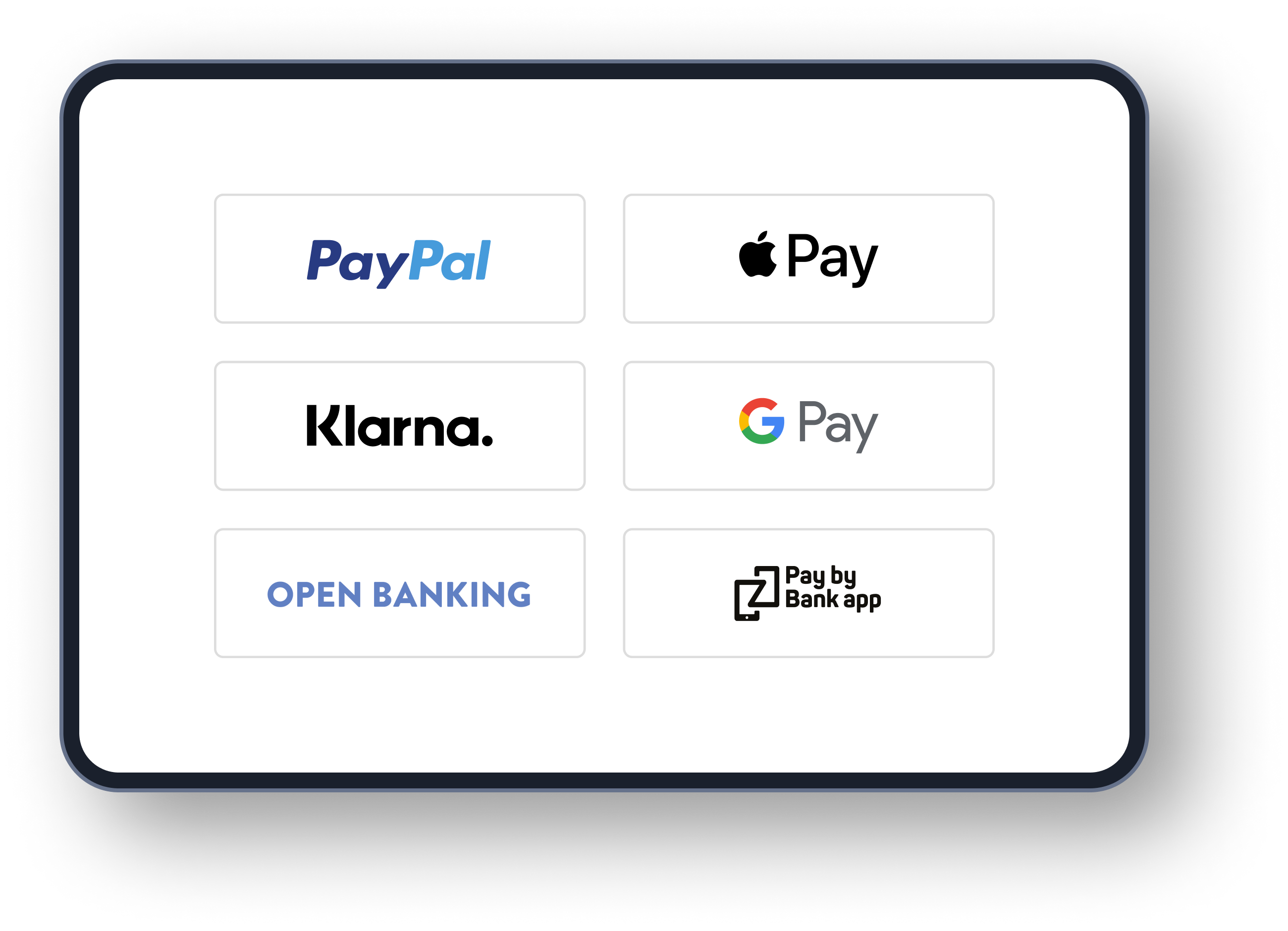 Alternative payments
Our Website Payment Solution lets you to trade with customers globally, and accept all popular online payment methods such as Apple Pay, Klarna, PayPal and more
Reliable, quick and secure
Our Website Payment Solution is easy to set up, reliable and secure so that you can accept website payments in no time at all
Reliable payments 24/7
Accept online transactions at any time of day and anywhere around the world with no risk of downtime
Free set-up
Our hassle-free sign-up process lets you accept online payments in no time at all
Tech support
Our experts will assist with getting your Online Payment solution up and running on your website
Website platforms supported
Our Website Payment Solution can be integrated with all established website platforms allowing for a hassle-free set-up
Platforms supported






Hosted Fields
Our Hosted Fields solution is created explicitly for WooCommerce. It looks great and requires no effort, with seamless integration, minimum input, and maximum output.
It natively and seamlessly supports alternative payment methods and can store card details (in a token wallet) for returning customers without integration requirements, for ease of implementation and ongoing maintenance, all underpinned by our PCI Level-1 certified security.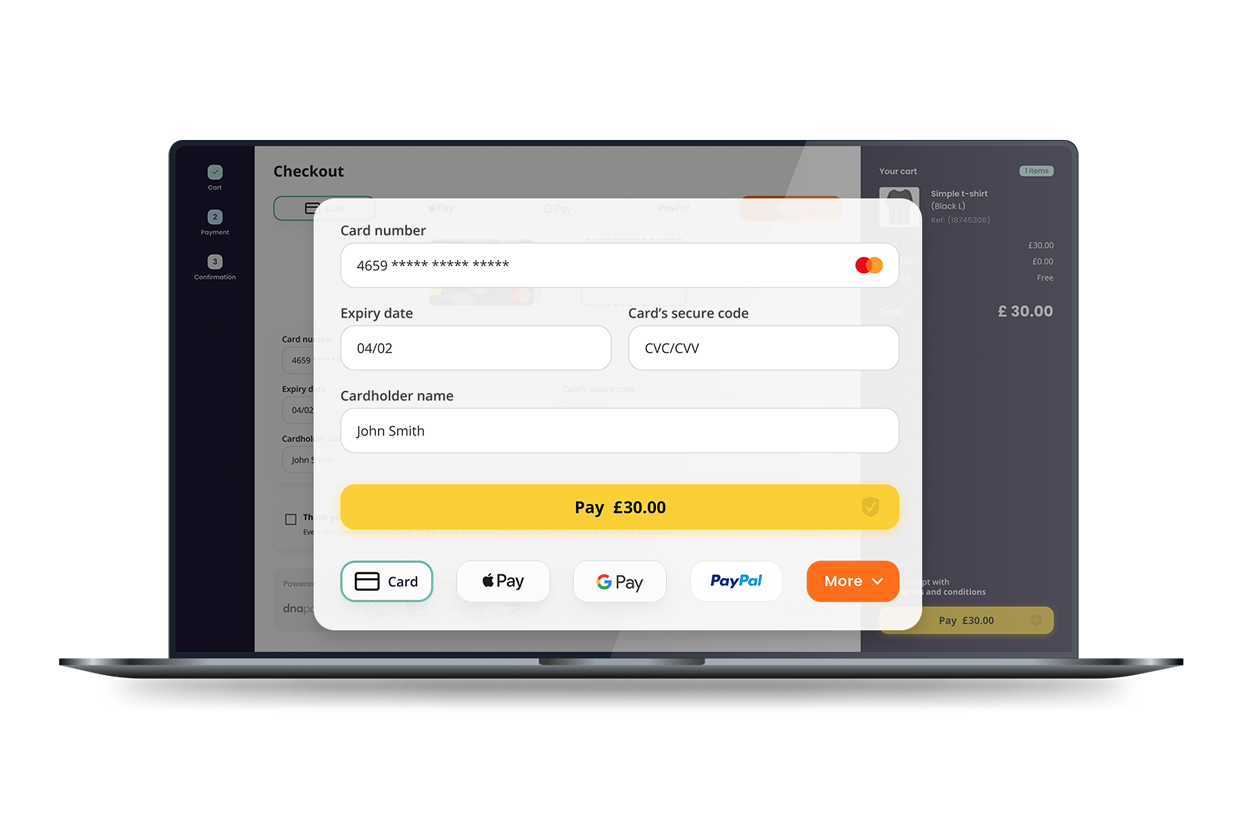 Payments for your custom website
Need a Payment Solution but haven't used a website builder before? Not a problem; our tech team can work with your developers to integrate our Website Payment Solution onto your site.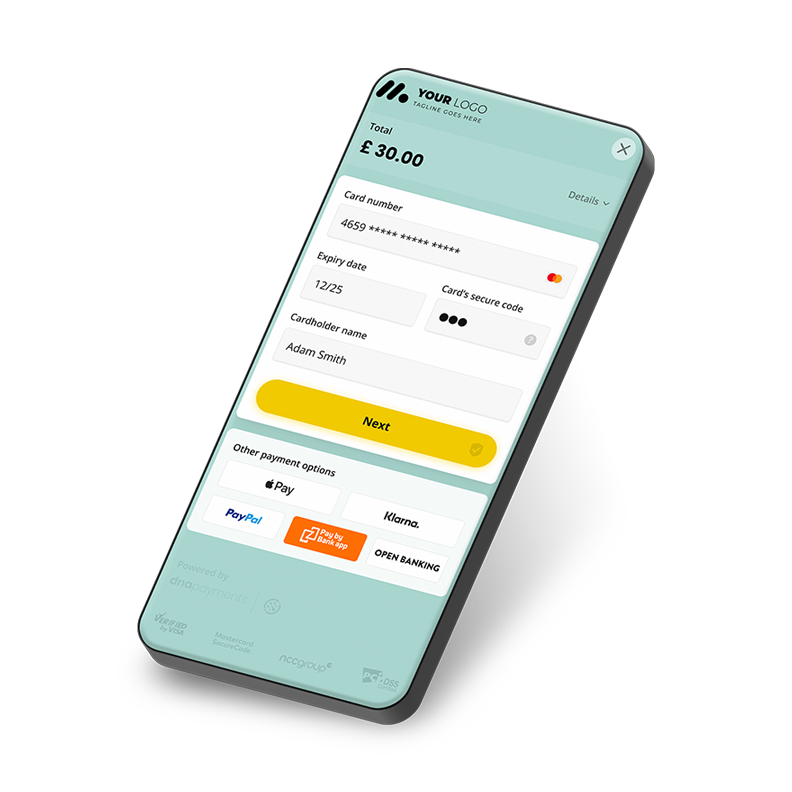 How Website Payments work
Your customer is ready to purchase
It all starts with your customer finding exactly what they're looking for. Once they're ready to pay for their basket they'll select 'Proceed to Checkout'.
Your branded Payment Checkout page will appear
Your customers will be taken to your custom branded checkout page for a seamless brand experience. They'll select their preferred payment method, input their details, press click and complete their transaction.
Get Paid
Your customers will make their transactions using their preferred payment methods including Apple Pay, Klarna and PayPal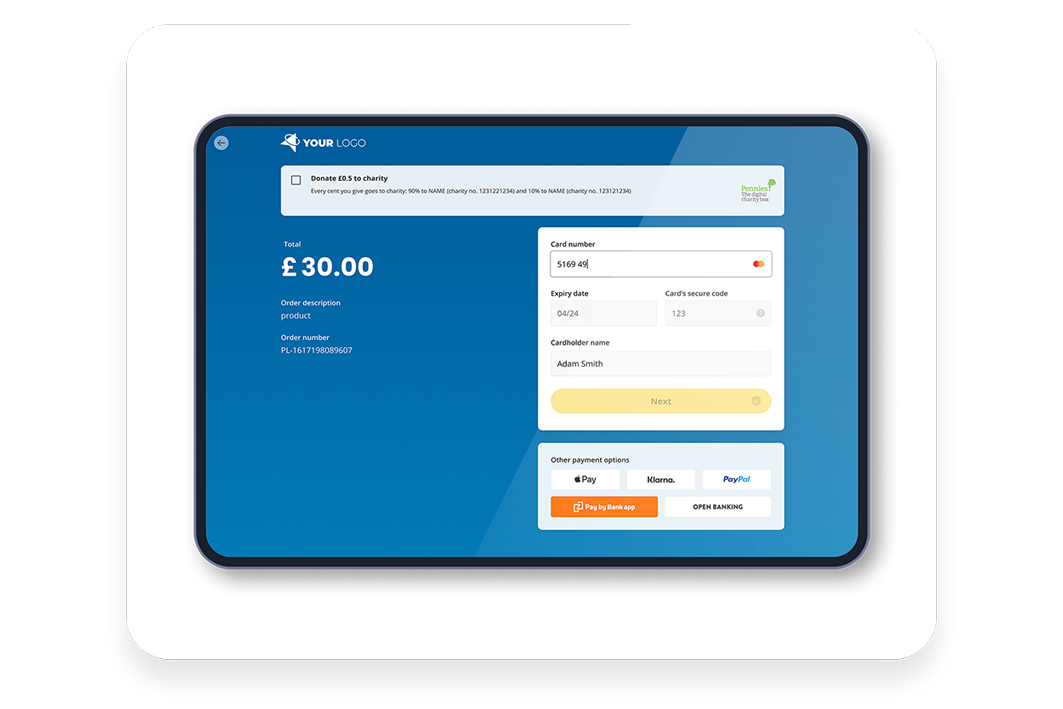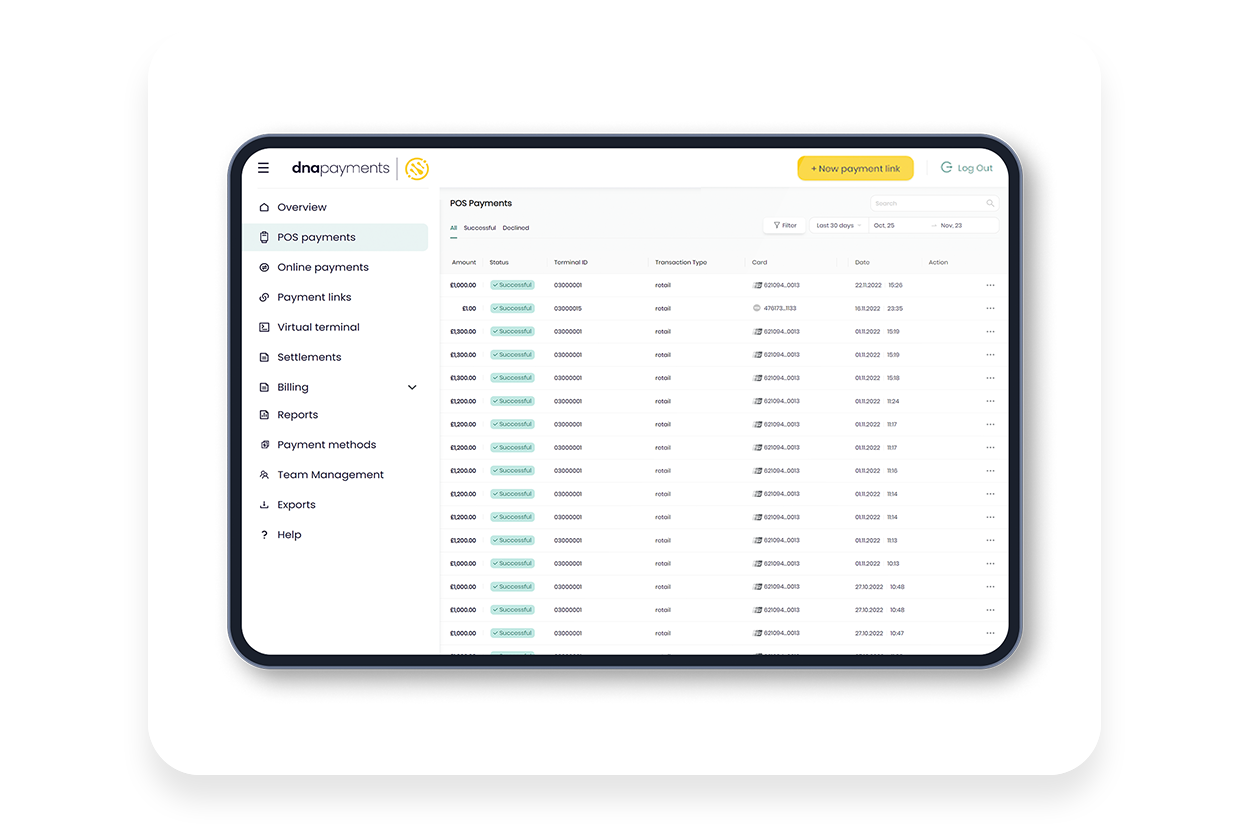 Custom branding
Branded just the way you need it, for a seamless buying experience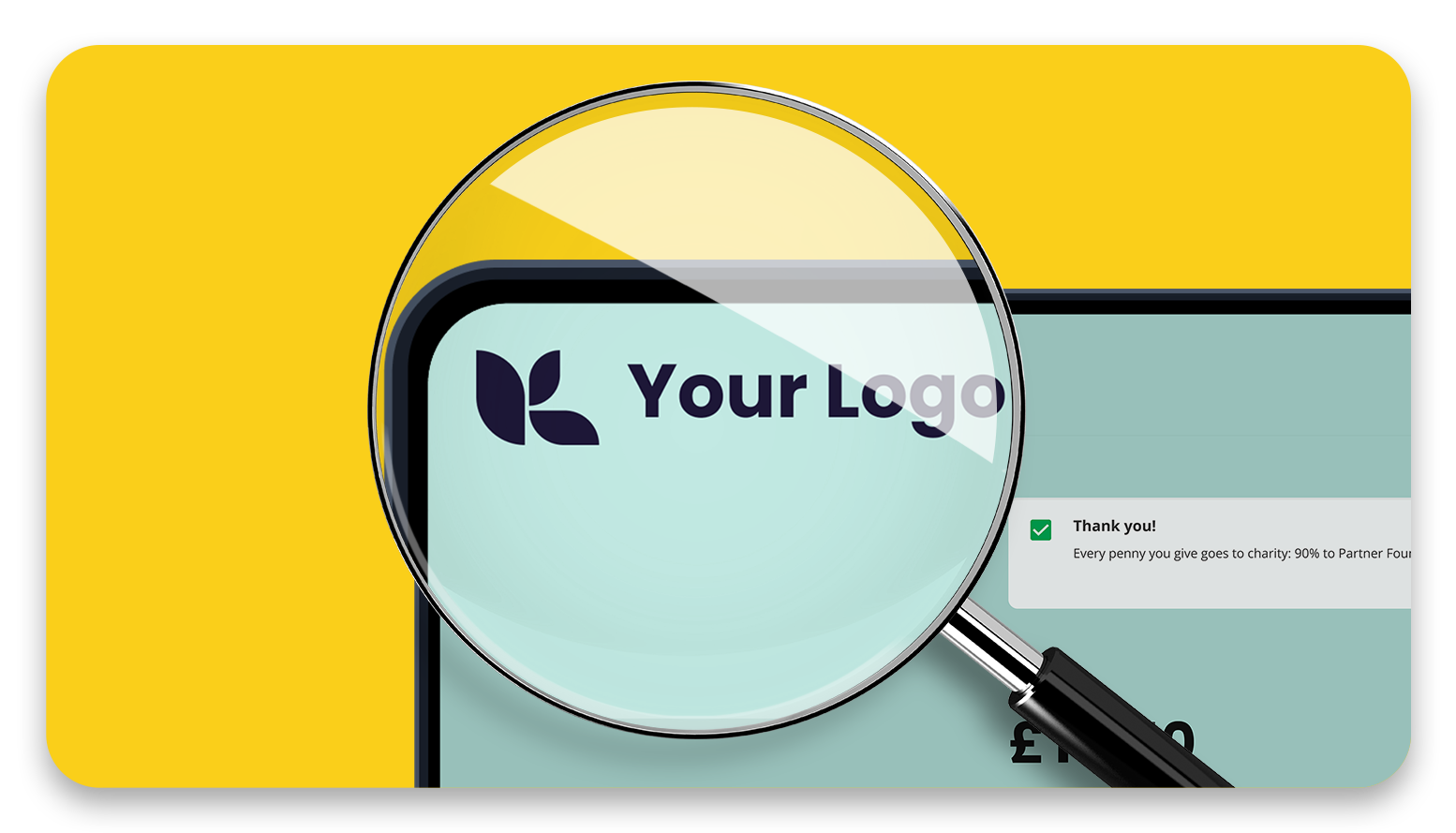 Apply logo
Get your business's logo to brand your website checkout page, for a seamless customer buying experience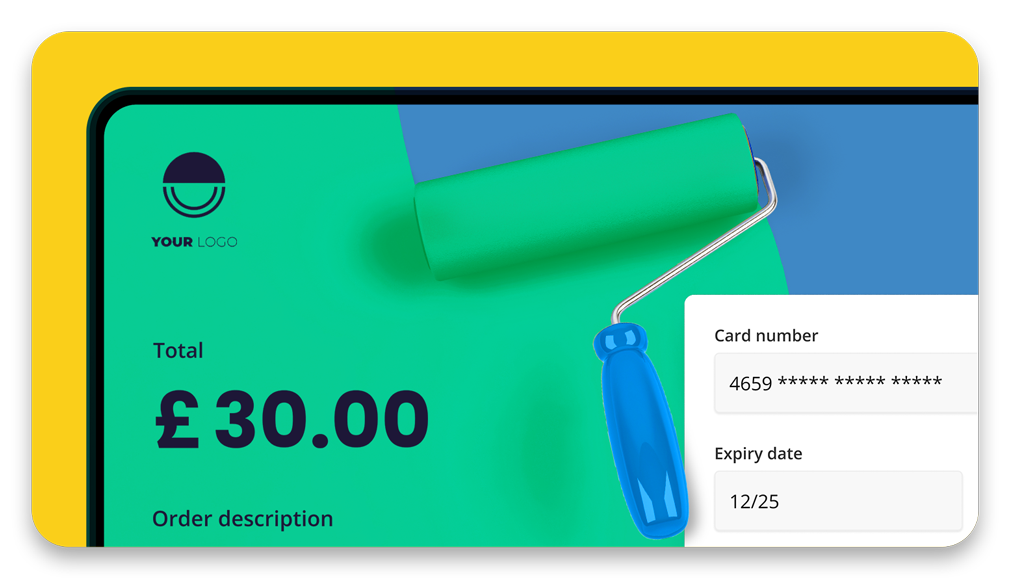 Apply colours
Get your business's colours on your website checkout page, for a seamless customer website journey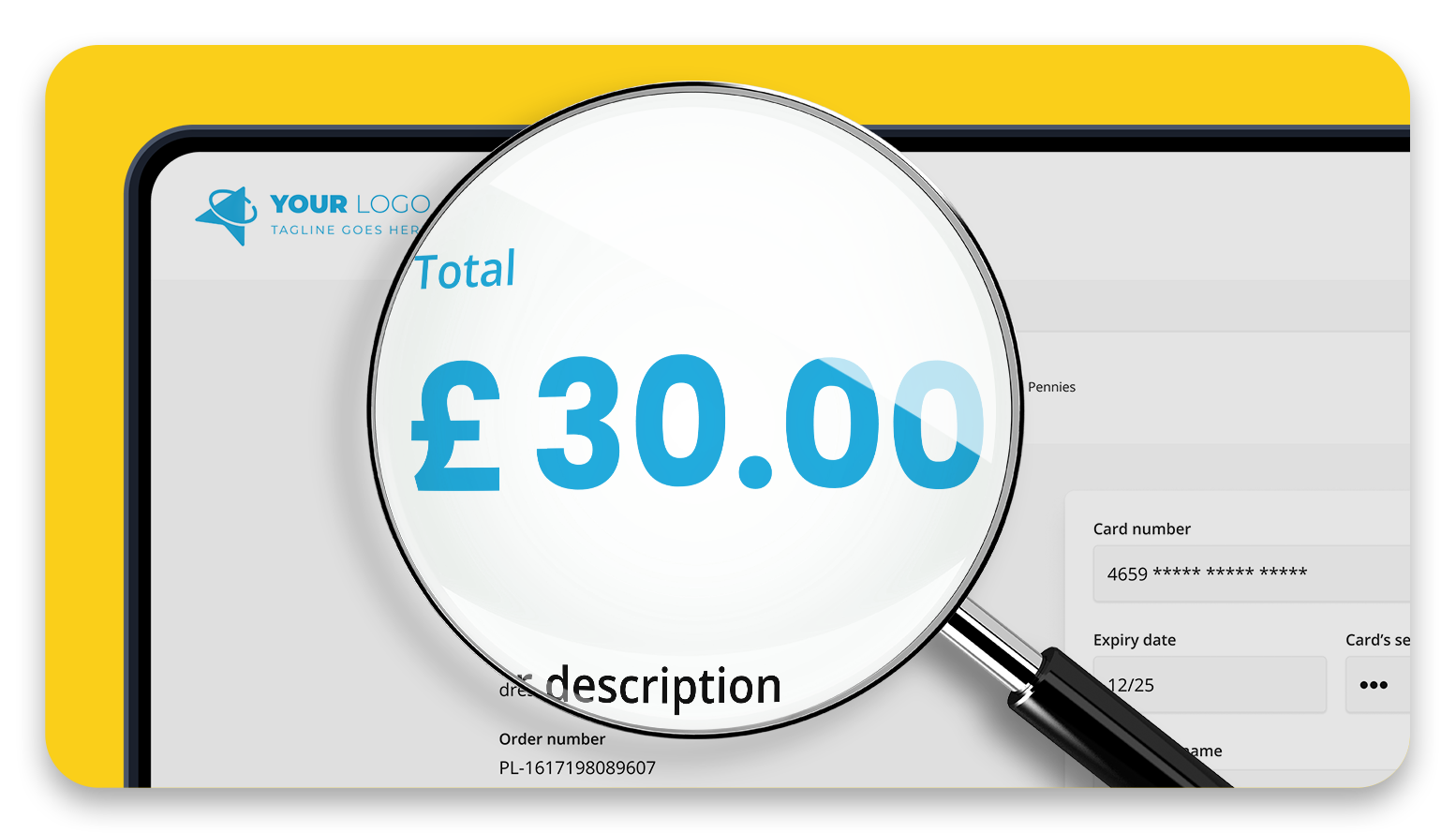 Highlight details
Get custom areas of your website checkout page highlighted with your business's colours
Start accepting payments
Just fill in your company details and we'll sort the rest
With our quick online application, we can get you ready to take payments in no time at all
Why DNA Payments?
We've a perfect range of Online Payment Solutions for your business needs, that are quick, safe, secure and easy to use 24/7
100,000
terminals and checkout pages
£900,000,000
processed monthly
Integrations
bespoke API customisation
MI & Reporting
unparalleled data inputs
Omnichannel
online, face to face and on-the-go
Discover our Payment Solutions